SAVE AN EXTRA 5% NOW
Enter this code at checkout to get an extra 5% off of your course fee!
SAVE5
Access to Higher Education Diploma (Computer Science)
Enrol Today and Pay No Course Fees Until June 2022!
Studying an Access to Higher Education Diploma (Computer Science) prepares you for a wide range of careers including network security, web developer, software engineer, data scientist, software architect and more.
This course will give you the knowledge and the qualifications you need to enrol on to a computer science degree, or a related subject. Whether you want to develop apps or explore quantum computing, this course will give you the skills to start your learning journey.
Access to Higher Education Diplomas are widely accepted alternatives to A Levels allowing you to progress to degree-level study if you don't have relevant qualifications.
This Access to HE Diploma (Computer Science) is available to study online which means you can enrol and start your studies the same day. You'll be provided with all the course materials via our online portal. You will also get an Individual Learning Plan that will give you submission deadlines and help keep you on track throughout your studies. 
An Access to Higher Education Diploma can usually be completed within two years, however, most students complete their course within 12 months.
Enrol today from
only

£9.99/mo
100% online

learning and assessment
Study around

other commitments
24/7

access to online learning
100% online

learning and assessment
Enrol today from
only

£9.99/mo
Study around

other commitments
24/7

access to online learning
Exploring everything from advanced mathematics and data analytics to cybersecurity and web design, this Diploma guides you through the key aspects of Computer Science.
It will provide you with an excellent grounding in how technology can be designed and harnessed to communicate, store and process digital data.
This Access to Higher Education Diploma (Computer Science) is a recognised A Level equivalent qualification that is accepted by most universities across the UK. This means that, upon completion of this online course, you will be able to go to university to study Computer Science or a related degree.
Unit 1: Preparing to Study
On completion of this unit you will:
Understand how study is organised and planned
Understand how to apply theories of learning in relation to personal approaches to learning
Understand a range of constraints upon study
Understand the importance of assessment feedback
Unit 2: Academic Writing Skills
On completion of this unit you will:
Be able to write with relevance in responding to an academic task
Know how to interpret and discuss ideas and issues in responding to a set, academic writing task
Be able to summarise for academic purposes, selecting key points, information or central ideas
Unit 3: Preparing a Written Assignment
On completion of this unit you will:
Understand how to use key information sources
Understand why sources are acknowledged and referenced
Understand a range of reading strategies
Understand note-making methods
Understand how to plan, draft and produce a written assignment
Unit 4: Using the Internet & Email
On completion of this unit you will:
Understand how to use e-mail
Understand how to use the Internet for research and communication
Understand how to evaluate Internet resources
Unit 5: Using Spreadsheet Software
On completion of this unit you will:
Know how to use spreadsheet software
Know how to perform calculations on spreadsheet data
Know how to use spreadsheet software to create and develop charts
Unit 6: Database Applications
On completion of this unit you will:
Understand database terminology
Be able to apply the principles of creating a simple database using a database application
Know how to interrogate databases and create reports
Be able to use a database application to create a database for other users
Unit 7: Calculus
On completion of this unit you will:
Apply differentiation
Apply integration
Apply differentiation and integration to solve problems
Unit 8: Cyber Threats and Legislation
On completion of this unit you will:
Understand how attacks are carried out
Understand the ways in which vulnerabilities can be identified
Understand the UK legislation covering cyber security and future strategy
Understand international standards
Unit 9: Database Development
On completion of this unit you will:
Understand the concept of Entity Relationship Diagrams (ERD)
Understand the implications of database structure in design
Understand the principles of relational databases
Know how to develop a fully functioning relational database
Understand the role of the Database Administrator (DBA)
Know the purpose of a Database Management System (DBMS)
Unit 10: Trigonometry
On completion of this unit you will:
Apply the trigonometrical functions
Apply trigonometry
Understand the principles of trigonometric graphs
Unit 11: Fundamentals of Hyper Text Preprocessor (PHP)
On completion of this unit you will:
Understand the characteristics of Hyper Text Preprocessor (PHP)
Understand coding standards
Be able to use outputs, variables and programming constructs in PHP
Be able to apply and modify programming constructs in a functioning PHP script
Unit 12: Algebraic Methods
On completion of this unit you will:
Apply series
Apply mathematical operations on logarithms
Apply mathematical operations on surds
Apply algebraic methods
Unit 13: Fundamentals of Structured Query Language (SQL)
On completion of this unit you will:
Understand the characteristics of Structured Query Language (SQL)
Be able to create and amend databases
Be able to enter, amend and delete data from a database table
Unit 14: Statistical Research
On completion of this unit you will:
Understand how to plan for an investigation within an appropriate subject area
Understand how to carry out an investigation by collecting and processing an appropriate range of data
Understand how to interpret and analyse results
Understand how to evaluate the investigation
Unit 15: Designing and Developing a Website
On completion of this unit you will:
Be able to design a website to address loosely-defined requirements
Be able to use web development tools to build (X) HTML and CSS-based websites to address well-defined specifications
Understand different web development tools, methodologies and technologies
Understand the technology and tools needed to use multimedia in the context of a website
Be able to embed functional multimedia components in an (X) HTML site
Unit 16: Networking
On completion of this unit you will:
Know the diverse types of network systems and devices in common use
Be able to explain the impact of bandwidth on a network
Be able to describe the cable types used in a network
Know how different network technologies operate and communicate
Anyone wishing to continue their education with an Access to Higher Education Diploma, it is necessary they have a GCSE Grade A-C in maths and English (or Functional Skills Level 2 or new GCSE Grade 4-9) with a desire to continue a related degree at university. If you do not hold these qualifications then you must be working towards them whilst completing your Access to HE Diploma.
Our Access to Higher Education Diplomas fulfil entry criteria for a broad range of university degrees and can be used in conjunction with the standard UCAS application process. In short, Access to HE Diplomas have a track record of helping learners get to the university and degree of their choice. Learners must bear in mind each university has its own set of admission criteria and places are subject to demand. Varying admission criteria can include but are not limited to the following:
1. Number of credits to be attained at merit or distinction level
2. Successfully passing a face-to-face interview at the University
3. Passing a University's proprietary literacy and numeracy assessments
4. Completion of specified work placements or work experience
5. GCSE Grade A – C in maths and English (or equivalent Level 2 such as Functional Skills)
Learners must undertake their own research to ensure their Diploma gives them the best possible chance of gaining entry to their university of choice. It is not possible for learndirect to accept any liability if any Access to Higher Education Diploma student fails to secure an offer from a higher education institution.
A range of units makes up this qualification, with an assignment at the end of each. You will submit your work to your tutor for marking and tailored feedback. You must acquire 60 credits in total in order to achieve the Access to HE Diploma (Computer Science). Of these credits, 45 will be taken from graded units which focus on the academic subject areas included in the course. The remaining 15 come from ungraded units included helping you to improve your academic writing and study skills.
As part of your programme, you will also receive help as well as guidance on your university application and the research you need to do to get the most out of your diploma.
On successful completion of the Open College Network West Midlands Access to Higher Education Diploma (Computer Science) you will receive a QAA recognised Access to HE Diploma at level 3 (QAA ref = 40008265).
Enrol today from only
£9.99
80,000+
Number of students currently trusting us with their education.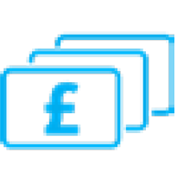 Spread the cost
Pay a deposit today and spread the cost of your learning over the duration of your study.
Excellent
We maintain a strong "Excellent" on independent review centre, TrustPilot.
Frequently Asked Questions
There is a huge range of benefits to studying via distance education:
Flexibility
We believe distance education is all about convenience and flexibility. You can plan your study around your work or lifestyle commitments, so you're only studying at times convenient for you.
Plus, you can improve your education without having to attend classes at a physical location. What's more, with learndirect, you can study when and where you like without the stress of deadlines or time limits and complete your course at your own pace.
Affordability
We don't have the same level of high overhead costs (e.g. classrooms and large campuses) as traditional schools, colleges or universities, so we're able to pass on these savings to you by reducing our course fees.
Choice
We offer over 650 home study courses for you to choose from, with an unrivalled selection of quality distance education courses accredited by some of the most respected awarding bodies in the UK.
Support
You have access to a dedicated tutor who is an experienced professional in their field of study. Your tutor is totally committed to helping you succeed and is on hand to answer any questions you may have, no matter how big or small.
All of your course material is available 24/7, 365 days per year through our world-class learning platform you choose when and where you study!
Yes, all of our courses will come with a certificate once you have completed your training. This certificate will have your name on it, and the title of the training you have completed.
Each course is different, and each has its own time frame, but all of our courses are flexible so you can study in a way the fits you. All of our courses come with an Individual Learner Plan, this will help guide you and keep you on track for success.
Yes, built into your account is a messaging service, where you can send messages between you and your tutor, you can ask questions or talk about your work. You can also message other helpful contacts, like our Student Support Team.
All of our qualifications have different awarding bodies, and depending on the subject, they will meet different criteria depending on the level of the qualification and its content.
We typically use the OFQUAL register to help us benchmark our courses and ensure the education you receive is up to the relevant industry standards. If you would like to check a specific qualification, please contact one of our helpful advisers by calling 01202 006 464.
We have several options including 0% payment options, and options with very small deposits. Each course has different options, if you would like to discuss these options or a quote for a course, you can reach a member of the team by calling 01202 006 464.
If you make a mistake or get something wrong, there is no need to worry. Many of our courses allow you to retake units that may not have gone to plan. You will receive full support and guidance from your tutor before reworking a unit and submitting again, and you can do this without any additional cost.
As soon as you submit a piece of work your tutor is notified. This allows us to identify that you have work which requires their attention. While your tutor is marking your work you can move on to the next unit or section of your course so there are never any delays in your learning. Typically, with most of our courses, marking work takes less than 5 days depending on the size of the submitted item.
No, the price agreed when you start your course is all you pay. We ensure there are no hidden or additional unnecessary fees for your education.
Many of our courses include one or more of the following hands on aspects to enhance the online learning you will receive.
Many of our RQF courses include a placement, these placements are fantastic opportunities for you to secure a work experience placement in a relevant industry and get real on the job experience while you learn. For example many of our Teaching Assistant courses give you an opportunity to approach and work within a local school.
Time in our state of the art academy's for certain subjects, for example our Foot Health Practitioner courses run multiple hands on class based options in our bespoke learning environments.
Further to this some of our courses include practical kits for you to use while you study and even keep after the course! For example many of our Nail Technician courses include an extensive kit included with the course at no additional charge.
We encourage and welcome international students to join our learning community.
All of our courses are specifically designed to be delivered via distance education and home study, so you can complete your course from anywhere in the world. Some courses relate specifically to UK practice and legislation and in these cases all work must be presented accordingly. There will be no need for you to attend any physical location like a test centre or campus, unless your course has a 'practical' element to it.
Unlike traditional schools, colleges or universities there are no terms, semesters, or specified intake dates for our uniquely flexible distance education courses. Our system of continuous enrolment means that our students can enrol on any day and at any time of the year. This allows our students the freedom to plan their studies to fit in with their lifestyle or work commitments.
You can enrol easily and quickly by clicking on the 'Enrol Now' button on your preferred course's page on our website. Simply complete the secure online registration form and we will do the rest. If you'd prefer to call us to enrol, please call 01202 006 464.
Our world-class learning platform is easy to use and presented in a simple to understand format. Once you've logged on you'll be able to see your course, your content and how to complete your assignments. Everything you need is available through your personal learner portal.