SAVE AN EXTRA 15% NOW
Enter this code at checkout to get an extra 15% off of your course fee!
XNFTP
Become a
Health Professional
Enrol Today
And Pay
No Course Fees
Until 2021
Access to Higher Education Diploma
(Health Professionals)
Careers in the Healthcare sector are fiercely competitive and with such a wide range of specialisms and the earning potential of up to £33,000, this comes as no surprise. An Access to Higher Education Diploma is the first step in your journey to obtaining your dream career within the Healthcare sector; whether that be for the NHS, within a private practice or in the field of research.
This Access to HE Diploma (Health Professionals) is available to study fully online which means you can enrol at any time of the year and begin your studying straight away. You will be provided with an Individual Learning Plan that outlines the submission deadlines for your assignments to keep you on track throughout your studies. An Access to HE Diploma can be completed within two years. However, most students complete their course within 9-12 months.
You will also receive support and guidance our team of qualified and experienced tutors throughout your course.
By the end of this diploma, you will not only have a clear understanding of the Healthcare sector but will then have the opportunity to apply for a number of speciality undergraduate degrees such as Occupational Therapy, Speech and Language Therapy or Podiatry, to name but a few!
Enrol today for
just

£9.99
100% online

learning and assessment
24/7

access to online learning
100% online

learning and assessment
Enrol today for
just

£9.99
24/7

access to online learning
With modules on Biology, Health Studies, Psychology and Social Policyanatomy, biology, genetics and social policy, the Access to Higher Education Diploma (Health Professionals) offers you a wide-ranging overview of the Healthcare sector so that you can then decide which career path you wish to follow. At the same time, this Access to HE Diploma prepares you for the challenges of independent study with modules on academic writing, research and assignment preparation so you're ready to tackle any university degree course.
Unit 1: Preparing to Study
Unit 2: Academic Writing Skills
Unit 3: Preparing a Written Assignment   
Unit 4: Cell Biology  
Unit 5: The History of the National Health Service
Unit 6: Human Nutrition and the Digestive System  
Unit 7:  Social Factors in Healthcare
Unit 8: Introduction to Psychology   
Unit 9: The Roles and Responsibilities of Healthcare Professionals  
Unit 10: The Human Endocrine and Nervous System 
Unit 11: Inequalities in Health and Illness
Unit 12: The Human Musculoskeletal System
Unit 13: Approaches to Health   
Unit 14: The Brain and Nervous System (Psychology)
Unit 15: Human Disease and Prevention   
Unit 16: Poverty and Health
Unit 17: Human Immunity
Unit 18: Human Reproduction, Growth and Development 
Unit 19: Equality and Diversity within Healthcare 
If you choose to start an Access to Higher Education Diploma, you will need a GCSE Grade A-C in maths and English (or Functional Skills Level 2 or new GCSE Grade 4-9) with a desire to continue on to study a related degree at university. If you do not hold these qualifications then you must be working towards them whilst completing your Access to HE Diploma.
Our Access to Higher Education Diplomas fulfil entry criteria for a broad range of university degrees and can be used in conjunction with the standard UCAS application process. In short, Access to HE Diplomas have a track record of helping learners get to the university and degree of their choice. Learners must bear in mind each university has their own set of admission criteria and places are subject to demand. Varying admission criteria can include but are not limited to the following:
1. Number of credits to be attained at merit or distinction level.
2. Successfully passing a face-to-face interview at the University.
3. Passing a University's proprietary literacy and numeracy assessments.
4. Completion of specified work placements or work experience.
5. GCSE Grade A – C in maths and English (or equivalent Level 2 such as Functional Skills).
Learners must undertake their own research to ensure their Diploma gives them the best possible chance of gaining entry to their university of choice. It is not possible for learndirect to accept any liability if any Access to Higher Education Diploma student fails to secure an offer from a higher education institution.
A range of units make up this qualification, with an assignment at the end of each. You will submit your work to your tutor for marking and tailored feedback. You must acquire 60 credits in total in order to achieve the Access to HE Diploma (Health Professionals). Of these credits, 45 will be taken from graded units which focus on the academic subject areas included in the course. The remaining 15 come from ungraded units included to help you to improve your academic writing and study skills.
As part of your programme you will also receive help as well as guidance on your university application and the research you need to do to get the most out of your diploma.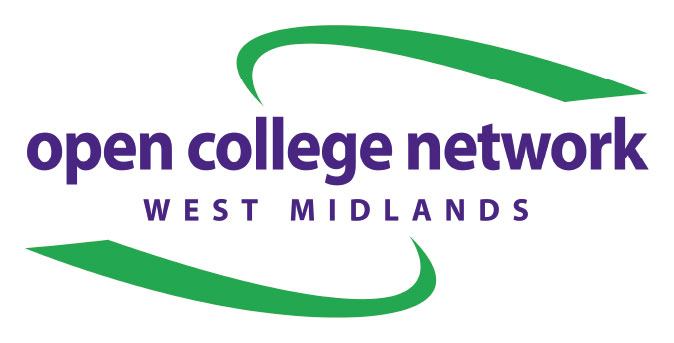 On successful completion of the Open College Network West Midlands Access to Higher Education Diploma (Health Professionals) you will receive a QAA recognised Access to HE Diploma at level 3 (QAA ref: 4000773X). This course has been assigned 60 credits.
Open College Network West Midlands are a national Awarding Organisation, regulated by Ofqual, the Quality Assurance Agency for Higher Education (QAA) and Qualifications Wales, to develop and award nationally recognised qualifications.
Open College Network West Midlands work in partnership with employers, training providers, colleges, universities, schools and voluntary and community organisations to offer vocational credit-based qualifications, Access to Higher Education Diplomas and quality assured Customised Accreditation that enables learners gain employment or to progress into further learning and Higher Education. They also Quality Endorse organisations internal training and skills delivery.
Enrol on this course for as little
as
£44.07
per month using DEKO
3 year 0% loan

Deposit 5% of course fee

£83.50
Easy Instalment plan

10 x monthly instalments

£166.00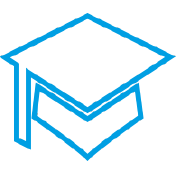 A-Levels
The Access to HE Diploma is an alternative to A-Levels that puts you on track for university.
80,000+
Number of students currently trusting us with their education.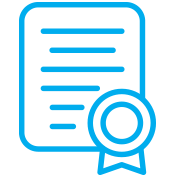 97%
The percentage of successful students completing their Access to HE Diplomas with us.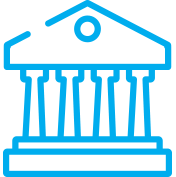 100+
Our students have gone on to study at over 100 universities, of which 40 are ranked in the top 50 UK universities.
Excellent
We maintain a strong "Excellent" on independent review centre, TrustPilot.
Frequently Asked Questions
There is a huge range of benefits to studying via distance education:
Flexibility
We believe distance education is all about convenience and flexibility. You can plan your study around your work or lifestyle commitments, so you're only studying at times convenient for you.
Plus, you can improve your education without having to attend classes at a physical location. What's more, with learndirect, you can study when and where you like without the stress of deadlines or time limits and complete your course at your own pace.
Affordability
We don't have the same level of high overhead costs (e.g. classrooms and large campuses) as traditional schools, colleges or universities, so we're able to pass on these savings to you by reducing our course fees.
Choice
We offer over 650 home study courses for you to choose from, with an unrivalled selection of quality distance education courses accredited by some of the most respected awarding bodies in the UK.
Support
You have access to a dedicated tutor who is an experienced professional in their field of study. Your tutor is totally committed to helping you succeed and is on hand to answer any questions you may have, no matter how big or small.
All of your course material is available 24/7, 365 days per year through our world-class learning platform you choose when and where you study!
Yes, all of our courses will come with a certificate once you have completed your training. This certificate will have your name on it, and the title of the training you have completed.
Each course is different, and each has its own time frame, but all of our courses are flexible so you can study in a way the fits you. All of our courses come with an Individual Learner Plan, this will help guide you and keep you on track for success.
Yes, built into your account is a messaging service, where you can send messages between you and your tutor, you can ask questions or talk about your work. You can also message other helpful contacts, like our Student Support Team.
All of our qualifications have different awarding bodies, and depending on the subject, they will meet different criteria depending on the level of the qualification and its content.
We typically use the OFQUAL register to help us benchmark our courses and ensure the education you receive is up to the relevant industry standards. If you would like to check a specific qualification, please contact one of our helpful advisers by calling 01202 006 464.
We have several options including 0% payment options, and options with very small deposits. Each course has different options, if you would like to discuss these options or a quote for a course, you can reach a member of the team by calling 01202 006 464.
Yes, if you are thinking of going to study a degree with a University here in the UK, an Access to Higher education Diploma is a fantastic way to prepare. We will not only help you complete your Diploma, but we can support you on your way to university with Academic References and even our very helpful UCAS handbook.
If you make a mistake or get something wrong, there is no need to worry. Many of our courses allow you to retake units that may not have gone to plan. You will receive full support and guidance from your tutor before reworking a unit and submitting again, and you can do this without any additional cost.
You will receive 60 credits in total, this is made up of 15 level 3 credits, and 45 level 4 credits. Credits can be subject specific to help evidence your learning on the course to a university you are approaching.
As soon as you submit a piece of work your tutor is notified. This allows us to identify that you have work which requires their attention. While your tutor is marking your work you can move on to the next unit or section of your course so there are never any delays in your learning. Typically, with most of our courses, marking work takes less than 5 days depending on the size of the submitted item.
No, the price agreed when you start your course is all you pay. We ensure there are no hidden or additional unnecessary fees for your education.
Many of our courses include one or more of the following hands on aspects to enhance the online learning you will receive.
Many of our RQF courses include a placement, these placements are fantastic opportunities for you to secure a work experience placement in a relevant industry and get real on the job experience while you learn. For example many of our Teaching Assistant courses give you an opportunity to approach and work within a local school.
Time in our state of the art academy's for certain subjects, for example our Foot Health Practitioner courses run multiple hands on class based options in our bespoke learning environments.
Further to this some of our courses include practical kits for you to use while you study and even keep after the course! For example many of our Nail Technician courses include an extensive kit included with the course at no additional charge.
Unlike traditional schools, colleges or universities there are no terms, semesters, or specified intake dates for our uniquely flexible distance education courses. Our system of continuous enrolment means that our students can enrol on any day and at any time of the year. This allows our students the freedom to plan their studies to fit in with their lifestyle or work commitments.
You can enrol easily and quickly by clicking on the 'Enrol Now' button on your preferred course's page on our website. Simply complete the secure online registration form and we will do the rest. If you'd prefer to call us to enrol, please call 01202 006 464.
Our world-class learning platform is easy to use and presented in a simple to understand format. Once you've logged on you'll be able to see your course, your content and how to complete your assignments. Everything you need is available through your personal learner portal.