SAVE AN EXTRA 15% NOW
Enter this code at checkout to get an extra 15% off of your course fee!
XNFTP
Enrol Today
And Pay
No Course Fees
Until 2021
Level 3 Diploma in Personal Training and Fitness Instructing
Become a Qualified Personal Trainer 
Discover how to prescribe, plan and deliver safe and effective exercise programmes for a range of clients with this Ofqual regulated career-ready qualification.  
Develop Essential Skills
Exploring everything from the principles of exercise, fitness and health to human anatomy and nutrition, this course will equip you with the expertise to offer a range of services to clients from all walks of life. 
Enrol today for
just

£9.99
100% online

learning and assessment
Study around

other commitments
24/7

access to online learning
100% online

learning and assessment
Enrol today for
just

£9.99
Study around

other commitments
24/7

access to online learning
Key Points
Become a qualified fitness professional
Gain the skills to offer tailored fitness instruction and training
Understand how to help people become the best version of themselves 
Be career-ready in just 6 months 
Study around your commitments from the comfort of your home
Achieve a recognised Level 3 qualification - equivalent to an A-level 
Overview
With people from all walks of life wanting to get fitter and live more healthily, the fitness industry is booming. There are over 6,000 health and fitness clubs catering to 9.7 million members in the UK alone, which means that there hasn't been a better time to qualify as a fitness professional. 
Our online Level 3 Diploma in Fitness Instructing and Personal Training RQF is the perfect training programme that will allow you to do just that. 
By equipping you with the skills and expertise you need in the industry, this course will help you kick-start your career as a personal trainer, fitness instructor or other fitness professional in record time. 
On this programme, you will gain an in-depth understanding of human anatomy and physiology, as well as the principles of exercise, fitness, nutrition and health. You will learn how to apply such principles when prescribing and delivering safe and effective exercise programmes to clients, as well as offering them tailored advice on healthy eating and nutrition for maximum results. 
You will also discover the importance of health, safety and welfare in fitness environments so that you can practise your new-found skills as soon as possible, without putting yourself or your clients at risk.  
Getting Started
Here at learndirect, we're experts in delivering online learning that helps people fulfil their potential on their terms. This means that we provide everything you need to train as a fitness professional online, and you do the rest. 
When you enrol with us, you will have 24/7 access to our innovative online student portal, where your entire course will be sat waiting for you. Because of this, you will have the freedom to choose when and where you study, meaning that you don't have to sacrifice your commitments to pursue your passion for fitness. 
You will also have support from a dedicated and experienced tutor who will guide you through your studies. Whether you're worried about an assessment or need help working through one of your modules, your tutor will be on hand to ensure that you reach your potential and get the most from your studies.
Anatomy and Physiology for Exercise - The Skeletal System
Anatomy and Physiology for Exercise - The Muscular System
Anatomy and Physiology for Exercise - The Musculoskeletal System
Anatomy and Physiology for Exercise - Postural and Core Stability
Anatomy and Physiology for Exercise - The Respiratory System
Anatomy and physiology for exercise and health - The Heart & Circulation
Anatomy and physiology for exercise and health - The Nervous System
Anatomy and physiology for exercise and health - The Endocrine System
Anatomy and physiology for exercise and health - The Energy Systems
Principles of exercise, fitness and health
Principles of nutrition and guidelines
Clients and nutrition - Collating Information and Advice
Applying the principles of nutrition to a physical activity programme
Health, safety and welfare in a fitness environment
Exercise Safety and Monitoring
Know how to support clients who take part in exercise and physical activity
Planning gym-based exercise
Planning gym-based exercise tasks - consultation and goal setting
How to Instruct gym-based exercise
Instruct gym-based exercise tasks
Understanding programming personal training with clients
Planning a personal training programme for the individual
Delivering personal training sessions
Delivering personal training tasks
There are no entry requirements start this course straight away, but a level of physical fitness is necessary and some experience of gym based exercise is recommended. However, working experience in the fitness industry is not mandatory. 
You will not need to study the Level 2 Certificate in Fitness Instructing before you enrol on this course. No prior qualifications are necessary. 
The approximate amount of time required to complete the course is 346 hours.
At the end of every lesson, you will have a question paper which you will have to complete then send back to the tutor. You should allow at least 1-2 hours of study to complete each question paper.
You will also need to have access to a gym and gym equipment to meet practical aspects of this course to achieve your diploma. You should be able to demonstrate competence working with a number of participants (minimum of 2) on subjects such as nutrition, goal planning, exercise preparation/instruction & adaption. You will need to provide records and audio-visual evidence. To do this, you will need access to a gym or fitness setting and the supervision of a qualified instructor to meet healthy and safety requirements and to witness your work.

On successful completion of our Lifetime Awarding Level 3 Diploma in Fitness Instructing and Personal Training (RQF) course you will receive a qualification listed on the RQF at level 3 (Qualification Reference Number: (601/3866/X). This course has also been assigned 52 credits.
Innovate Awarding is an Ofqual regulated awarding organisation with an innovative and dynamic approach. They develop off-the-shelf, customised and fully bespoke qualifications across a growing number of sectors – all on the Regulated Qualifications Framework (RQF). 
Enrol on this course for as little
as
£24.81
per month using DEKO
3 year 0% loan

Deposit 5% of course fee

£47.00
Easy Instalment plan

10 x monthly instalments

£98.00
80,000+
Number of students currently trusting us with their education.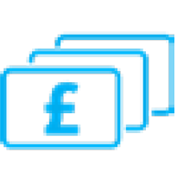 Spread the cost
Pay a deposit today and spread the cost of your learning over the duration of your study.
Excellent
We maintain a strong "Excellent" on independent review centre, TrustPilot.
Frequently Asked Questions
There is a huge range of benefits to studying via distance education:
Flexibility
We believe distance education is all about convenience and flexibility. You can plan your study around your work or lifestyle commitments, so you're only studying at times convenient for you.
Plus, you can improve your education without having to attend classes at a physical location. What's more, with learndirect, you can study when and where you like without the stress of deadlines or time limits and complete your course at your own pace.
Affordability
We don't have the same level of high overhead costs (e.g. classrooms and large campuses) as traditional schools, colleges or universities, so we're able to pass on these savings to you by reducing our course fees.
Choice
We offer over 650 home study courses for you to choose from, with an unrivalled selection of quality distance education courses accredited by some of the most respected awarding bodies in the UK.
Support
You have access to a dedicated tutor who is an experienced professional in their field of study. Your tutor is totally committed to helping you succeed and is on hand to answer any questions you may have, no matter how big or small.
All of your course material is available 24/7, 365 days per year through our world-class learning platform you choose when and where you study!
Yes, all of our courses will come with a certificate once you have completed your training. This certificate will have your name on it, and the title of the training you have completed.
Each course is different, and each has its own time frame, but all of our courses are flexible so you can study in a way the fits you. All of our courses come with an Individual Learner Plan, this will help guide you and keep you on track for success.
Yes, built into your account is a messaging service, where you can send messages between you and your tutor, you can ask questions or talk about your work. You can also message other helpful contacts, like our Student Support Team.
All of our qualifications have different awarding bodies, and depending on the subject, they will meet different criteria depending on the level of the qualification and its content.
We typically use the OFQUAL register to help us benchmark our courses and ensure the education you receive is up to the relevant industry standards. If you would like to check a specific qualification, please contact one of our helpful advisers by calling 01202 006 464.
We have several options including 0% payment options, and options with very small deposits. Each course has different options, if you would like to discuss these options or a quote for a course, you can reach a member of the team by calling 01202 006 464.
If you make a mistake or get something wrong, there is no need to worry. Many of our courses allow you to retake units that may not have gone to plan. You will receive full support and guidance from your tutor before reworking a unit and submitting again, and you can do this without any additional cost.
As soon as you submit a piece of work your tutor is notified. This allows us to identify that you have work which requires their attention. While your tutor is marking your work you can move on to the next unit or section of your course so there are never any delays in your learning. Typically, with most of our courses, marking work takes less than 5 days depending on the size of the submitted item.
No, the price agreed when you start your course is all you pay. We ensure there are no hidden or additional unnecessary fees for your education.
Many of our courses include one or more of the following hands on aspects to enhance the online learning you will receive.
Many of our RQF courses include a placement, these placements are fantastic opportunities for you to secure a work experience placement in a relevant industry and get real on the job experience while you learn. For example many of our Teaching Assistant courses give you an opportunity to approach and work within a local school.
Time in our state of the art academy's for certain subjects, for example our Foot Health Practitioner courses run multiple hands on class based options in our bespoke learning environments.
Further to this some of our courses include practical kits for you to use while you study and even keep after the course! For example many of our Nail Technician courses include an extensive kit included with the course at no additional charge.
We encourage and welcome international students to join our learning community.
All of our courses are specifically designed to be delivered via distance education and home study, so you can complete your course from anywhere in the world. Some courses relate specifically to UK practice and legislation and in these cases all work must be presented accordingly. There will be no need for you to attend any physical location like a test centre or campus, unless your course has a 'practical' element to it.
Unlike traditional schools, colleges or universities there are no terms, semesters, or specified intake dates for our uniquely flexible distance education courses. Our system of continuous enrolment means that our students can enrol on any day and at any time of the year. This allows our students the freedom to plan their studies to fit in with their lifestyle or work commitments.
You can enrol easily and quickly by clicking on the 'Enrol Now' button on your preferred course's page on our website. Simply complete the secure online registration form and we will do the rest. If you'd prefer to call us to enrol, please call 01202 006 464.
Our world-class learning platform is easy to use and presented in a simple to understand format. Once you've logged on you'll be able to see your course, your content and how to complete your assignments. Everything you need is available through your personal learner portal.